Adjusting audio volume
You can adjust the volume of the secure call in the same way as that one of a standard call.
To adjust the volume during a secure call:
Use the volume key on your phone (if available).
Use the scroll key, scrolling left to lower volume or right to raise it.
Turning loudspeaker and microphone on and off
You can turn on the loudspeaker of the phone or mute the microphone during a call.
To turn loudspeaker phone on/off during a secure call:
Android: press menu key > Activate loudspeaker
iPhone: tap in the middle of the screen > tap on speaker icon
BlackBerry: press menu key > Activate loudspeaker
To turn the microphone on/off during a secure call:
Android: press menu key > Mute microphone
iPhone: tap in the middle of the screen > tap on mute icon
BlackBerry: press menu key > Mute microphone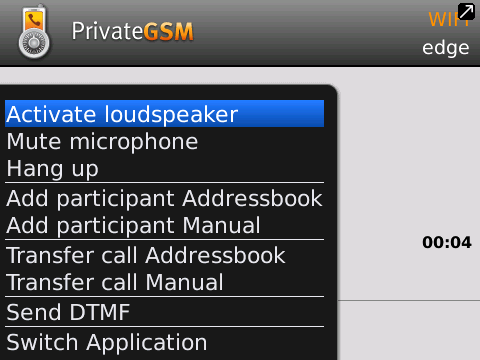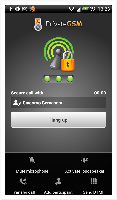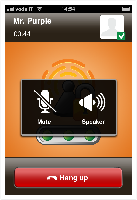 1. Loudspeaker and microphone menu